11.10.2023
On October 18-19, 2023, EXPO Krakow will host the International Trade Fair for Fasteners and Fixing Technology FASTENER POLAND®, International Trade Fair for Powder & Bulk Solids Technologies SYMAS®, and International Trade Fair for Suppliers of Maintenance Products and Services MAINTENANCE. The fairs, which will bring together a total of 290 exhibitors, will be accompanied by a rich program of content, in which as many as 37 experts will address the most current topics, including the challenges of manufacturing and industrial companies in the era of Generation Z and Alpha or the issue of the carbon border adjustment mechanism.
Participation in the events is an excellent opportunity to gain knowledge, establish contacts in the industrial sector and obtain the latest information from fields that often intersect with each other.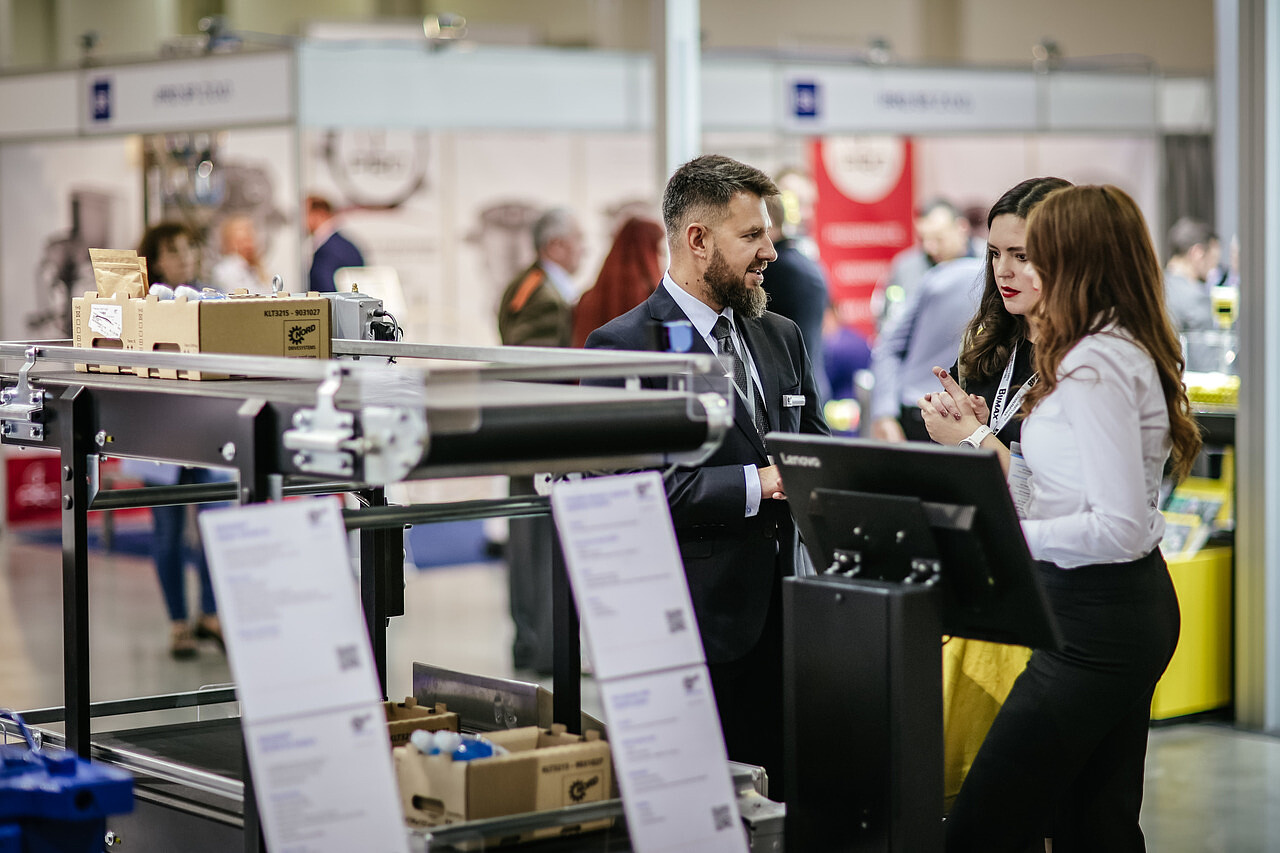 FASTENER POLAND® is the only one international fasteners trade fair organized in Central and Eastern Europe.
150 companies from 15 countries will present their offer at EXPO Krakow, showcasing state-of-the-art industrial fasteners and fixings, construction fasteners, advanced assembly and installation systems, as well as fastener manufacturing technologies and storage and distribution equipment.
Buyers from industries that use fasteners for their products will visit the fair. In this year's promotional campaign, the organizers are focusing primarily on the industries with the greatest potential, with the greatest demand for fasteners and fixings of all kinds, such as photovoltaics, automotive, aerospace and medical industries.
The event will be complemented by a conference "Ecology and economy in the fastener industry - challenges and opportunities," which will cover topics such as the green revolution, carbon duty and its impact on competition between EU and imported products, an overview of the most important tax breaks for the fastener industry, solutions for sustainable construction, and decarbonization in the ESCO model in an automotive manufacturing plant. Speakers from various fields will provide valuable information that will be relevant to the fastener industry.
SYMAS® and MAINTENANCE fairs - a wide range of exhibitors, a rich program of content and demonstrations at the stands
SYMAS® and MAINTENANCE trade fairs have been one of the most important meetings of the industrial sector in Poland for 14 years. This is the only fair in Poland where exhibitors present the latest solutions related to the processing, storage and transport of bulk and solids materials, as well as maintenance, planning and optimization of production. The event has already become a permanent part of many companies' calendars, but the number of new exhibitors is also growing steadily, which is a great showcase for the trade fair! This year, the list of SYMAS® and MAINTENANCE exhibitors includes 140 companies, and 32 experts will share their knowledge during expert workshops as well as the Autumn Maintenance School conference!
Exhibitors have prepared many innovations, practical presentations and workshops! The content will be very substantive, exhibitors will share practical case studies and tips, and for even more adrenaline, Masters of Altitude will present mountaineering rescue demonstrations. SEW-EURODRIVE has also prepared demonstrations for visitors at its booth.
The fair's program is very diverse. We will talk both about employee competencies in Industry 4.0 and the challenges facing companies in the era of Z and Alpha workers, but there will also be topics related to diagnostics, repair, CMMS implementations or industrial vacuum cleaners.
Maintenance practitioners will meet for the 10th time during the Autumn Maintenance School conference! Participants of previous editions appreciate above all the opportunity to use the knowledge gained in their daily work. This year's topics are cyber security, changes in the Machinery Directive and reducing utility costs. Tickets are still available at: www.symas.krakow.pl.

Check out the detailed program and pick up your ticket online
The program of the fair is very extensive, so visitors have a chance to learn not only about the latest products at exhibitors' stands, but also to hear about upcoming developments during speeches on stage, receive practical tips and make valuable contacts. It's worth checking the schedules of events in advance and planning your participation!
Participation in the fair is free, just register online. One ticket entitles you to visit both FASTENER POLAND® and SYMAS® and MAINTENANCE trade fairs.
See you at EXPO Krakow!
Learn more about FASTENER POLAND®: https://fastenerpoland.pl/en
Learn more about SYMAS® AND MAINTENANCE: https://symas.krakow.pl/en